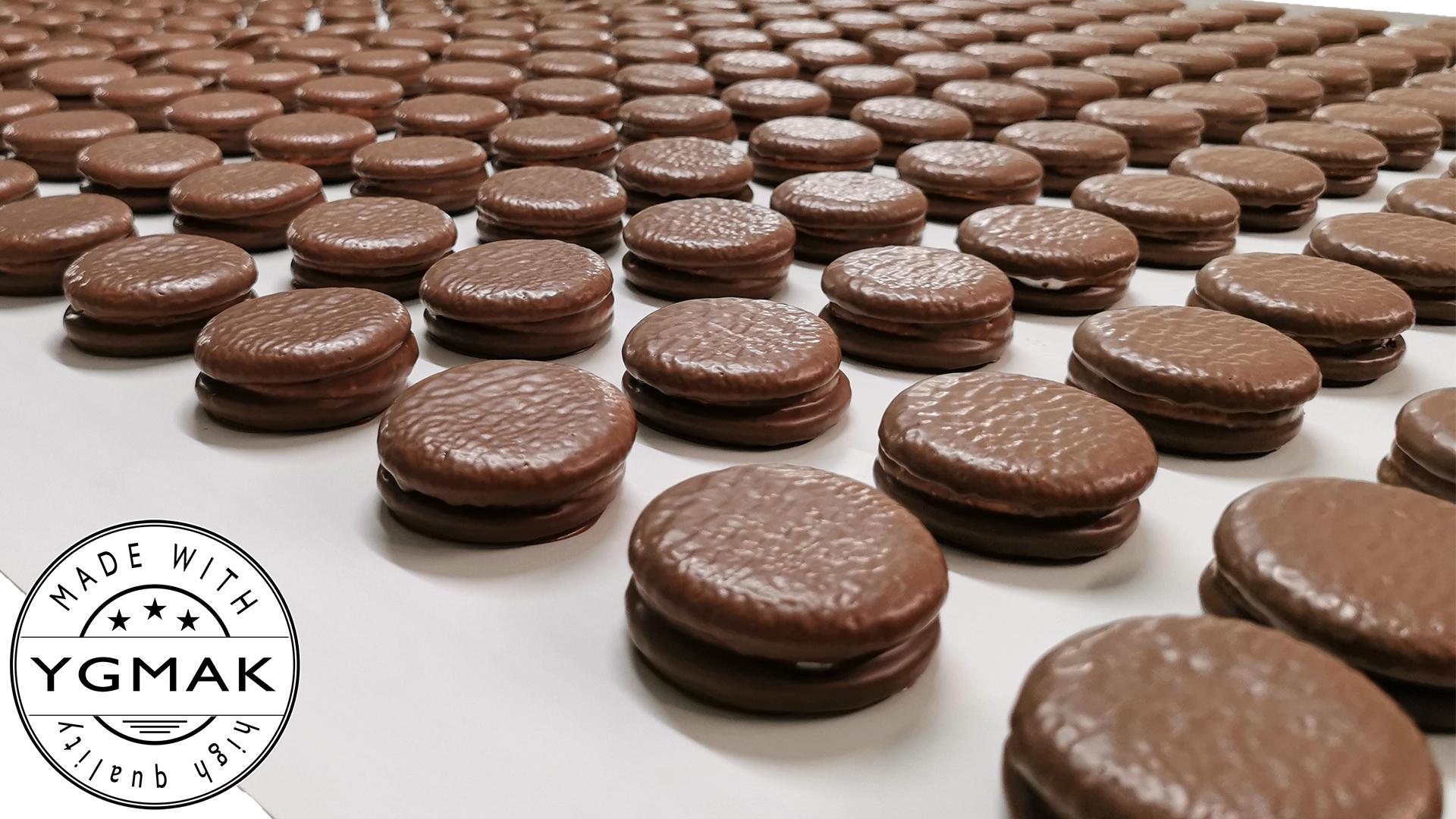 WHAT ARE WE DOING?
---
Cake Production Lines:
We produce complete cake plant solutions on a turnkey basis, as well as manufacturing machines that will enable you to develop new products in your existing lines.
All the stages of preparing the cake dough and automatically placing it in the pans/trays and injecting the sauce into these cakes after they are baked and then coating them with chocolate if desired, with Ygmak quality.
Biscuit Production Lines:
With our cookie capper lines, we add value to plain biscuits by depositing marshmallows, cream or jelly or making them into sandwiches with these products, and we turn them into products with higher added value in the market.
With our coating lines, we cover plain biscuits with caramel or chocolate, pour granules (hazelnut, pistachio, coconut, biscuit particles, etc.) on it, and we enable you to obtain products that will give you an advantage in the market.
Creaming lines, we put cream in your round or square/rectangular biscuits and turn them into sandwich biscuits.
We offer all these lines to our valued customers with manual and automatic feeding options.
Sandwich Cake Production Lines:
Marshmallows or cream filling to the cakes with a soft dough structure that we bake on a sheet metal band, or we fill them with jelly and cover them with chocolate. We carry out the process from the beginning to the end of this product, which has been in demand recently, and deliver it to our valued customers.